Former Armenian house, Dyarbakir. 2013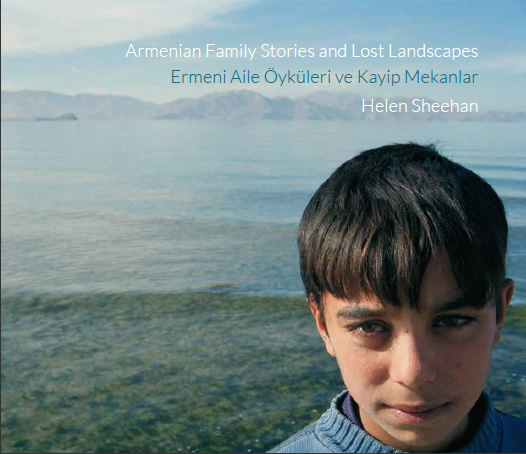 Armenian Family Stories and Lost Landscapes
Ermeni Aile Öyküleri ve Kayip Mekanlar
A catalogue of the exhibition Armenian Family Stories and Lost Landscapes | Ermeni Aile Öyküleri ve Kayip Mekanlar.

Read on Issuu [external site]

Buy your own copy from Blurb [external site]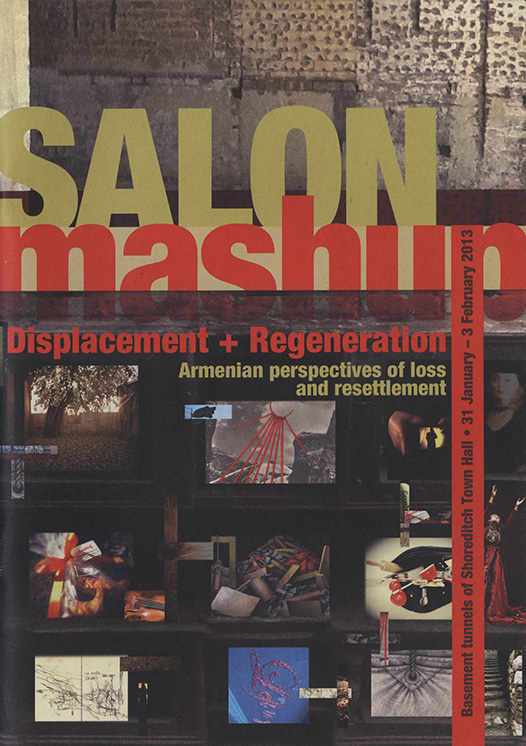 SALON mashup -
Displacement + Regeneration
In the basement tunnels of Shoreditch Town Hall from 31 January to 3 February 2013 ran Salon Mashup: Displacement + Regeneration, a four-day mixed media event featuring art exhibitions, installations and performances including music, theatre, dance, spoken word and performance art. Funded by Arts Council England, AGBU London Trust, Saint Sarkis Charity Trust as well as through contributions from individual donors, the event was the first of its kind and spoke clearly on the theme of the Armenian experience of loss and resettlement.
Collaborations were encouraged across different artistic media and the result was 13 performances over the three evenings, mainly of new collaborations between artists. The exhibition, curated by Shoair Mavlian (assistant curator of photography and international art at Tate Modern) and Vazken Khatchig Davidian (art historian), displayed the work of 10 very different artists across media which included video art, photography, installation, drawing and collage. Their work, all intimate and personal responses to their own history, provided a backdrop and in many cases a connection to the performances.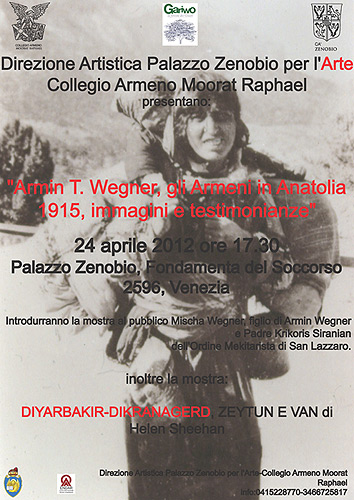 Diyarbakir/ Dikranagerd : Stories of disappeared existences
What does it mean to be an exile? Armenians have been dispersed all over the world mainly because of the tragic genocide of 1915 which took place during the final stages of the Ottoman Empire. This work, about family histories and displacement as told through photography and sound, was exhibited at Collegio Armeno-Moorat Raphael in Venice in April and May 2012.
The sensory aspects and literal traces of the existence of the Armenians who once lived in Diyarbakir:Digranakerd, Zeytoun and Van was explored. The viewer, taken on a sensory journey through the former existence of this now scattered population, was left with an almost tangible quality of this diaspora and the traces that remain.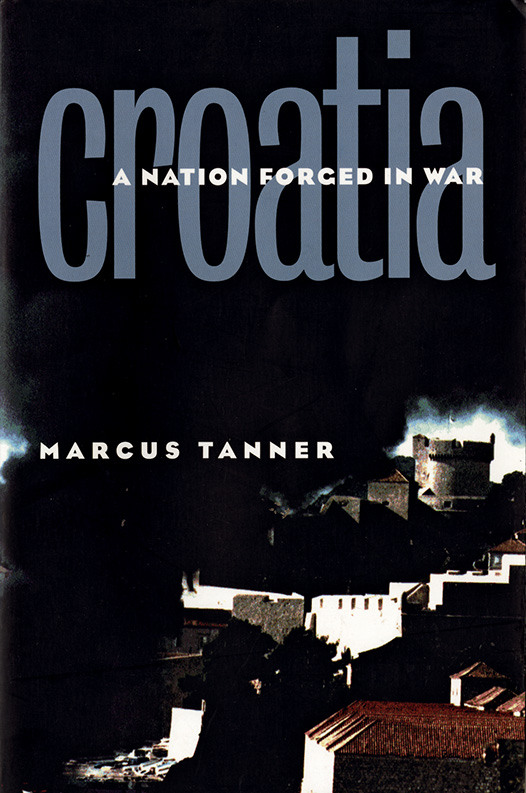 Croatia: A Nation Forged in War (Marcus Tanner)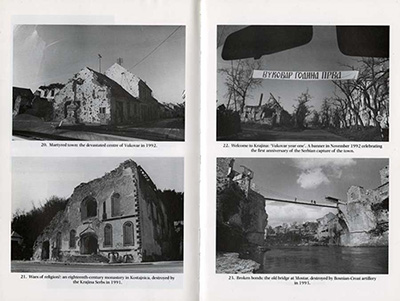 Martyred town, the devastated centre of Vukovar in 1992 (top right & left, bottom left). Broken Bonds, the old bridge at Mostar, destroyed by Bosnian-Croat artillery in 1993 (bottom right)
In Croatia: A Nation Forged in War (2001), Marcus Tanner writes a lucid, expert account of Croatia's past at the bloody crossroads of big-power ambitions – Turks, Austrians, Italians, Russians – leading smoothly into a riveting close-up view of the 1990s fight for independence, enriched by much bold reportage. Accompanied by evocative photographs by Helen Sheehan who narrated the destruction of the Croatian(Eastern Slavonian)towns of Vukovar and Osijek during the break up of Former Yugoslavia.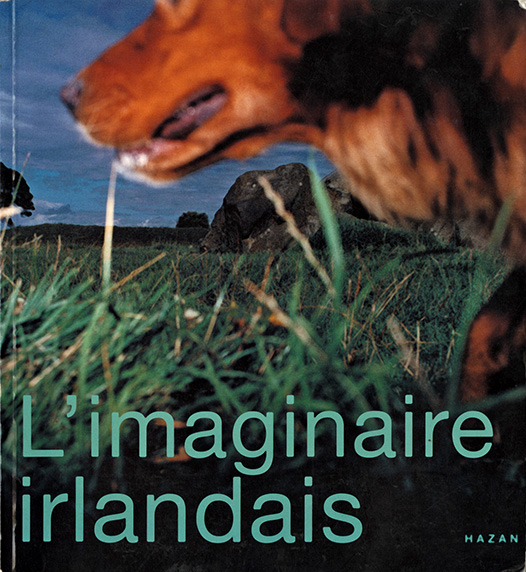 L'imaginaire Irlandais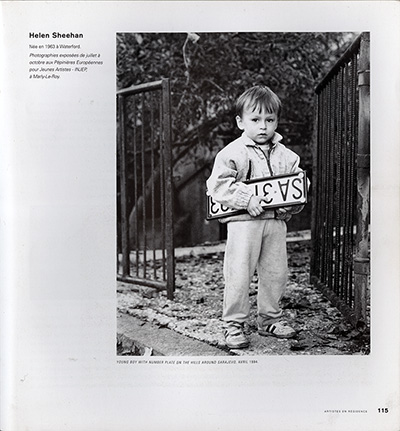 Young Boy with Car Plate
In 1996 I was invited along with two other Irish photographers to take part in a residency with Pépinièrs Européenes (a European wide Arts organization) for a year long festival celebrating Irish Art and Culture in France.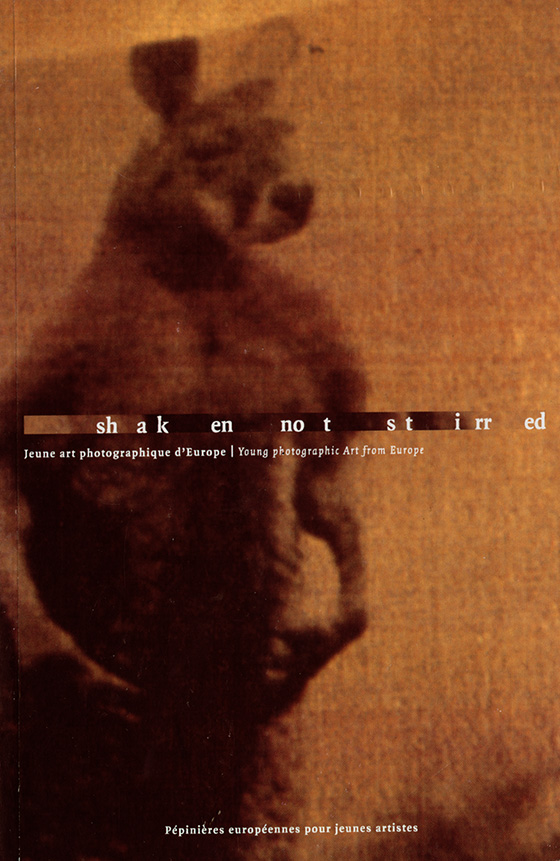 Shaken Not Stirred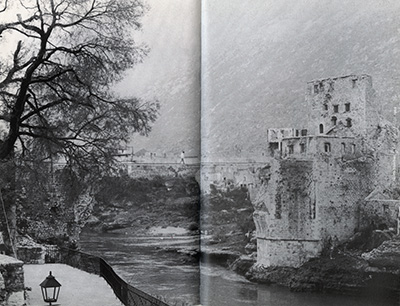 Mostar, Bosnia e Herzegovina
Shaken not Stirred showcased a selection of my photography from the Former Yugoslavia. The exhibition toured to Italy, Turin, Paris and Chalon sur Saone, France, Turin, Italy, Dudelage, Luxembourg.